To keep everyone safe, our entire staff is working remotely. From each of our homes, we plan to continue developing, supporting and serving our community.
Our support staff is online and ready to help answer your questions at support@chaosgroup.com. They, along with many other helpful members of our community, are also available on the forums.
For our Corona Renderer customers, you can reach us at support@corona-renderer.com and on the forums as well.
How to access your Chaos software from home
To make sure everyone working from home can access their software remotely, here are some helpful tips to get you set up:
Connecting through VPN
If your studio has a VPN set up, you can access your licenses remotely right from your company's network. We recommend that you ask your IT department for details on how to connect.
As long as your VPN connection allows access to the Chaos license server IP address or hostname, it should work the same as if you were in the office. Once connected, you can check the status by entering the IP address or hostname in your web browser, followed by the port number 30304. For example, http://IP_ADDRESS:30304/. When successful, you'll see the License Server Interface page.
Using your licenses locally
To access your licenses locally, you can simply install the Chaos License Server on your local machine and sign in to your Chaos account online. If your IT department manages your Chaos account, we recommend you consult them for help with the installation.
With the Chaos License Server running on your local machine, you can set the Primary license server address to 127.0.0.1 and leave the port set to the default value 30304.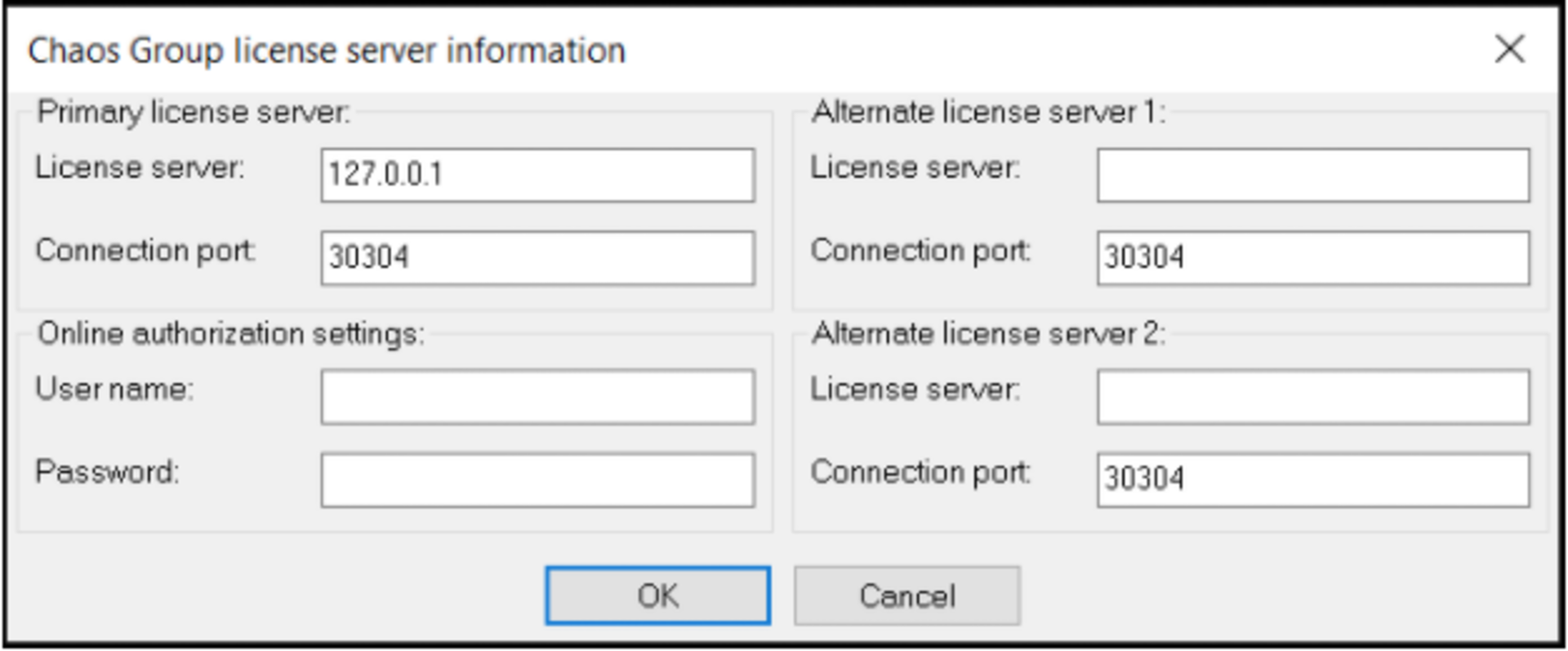 For our Educational customers
To help our educational customers that have been affected by campus closures, we are working to make sure schools and universities can provide at-home access to their students and educators. More information is coming soon.
We hope everyone stays healthy and safe. If there's anything else we can do to help, please let us know.